Our Mission
Builtwear
Athletic wear with Purpose

Builtwear strives to provide motivation and inspiration through activewear.
 The clothes you wear reflect who you are. 
We strive to create top notch apparel, meant to showcase YOUR passion for the pursuit of your goals.
Not everyone was dealt the same hand in life. We believe you deserve to be proud of your circumstances, and believe in your ability to conquer your
own challenges.
We believe in never letting your life be predetermined. Instead choosing to carve your own life path and showing what you've built from the hand you were dealt.
When you wear our brand you're reminded of your journey every time you look in the mirror.
Be proud of your journey and look forward to the path ahead.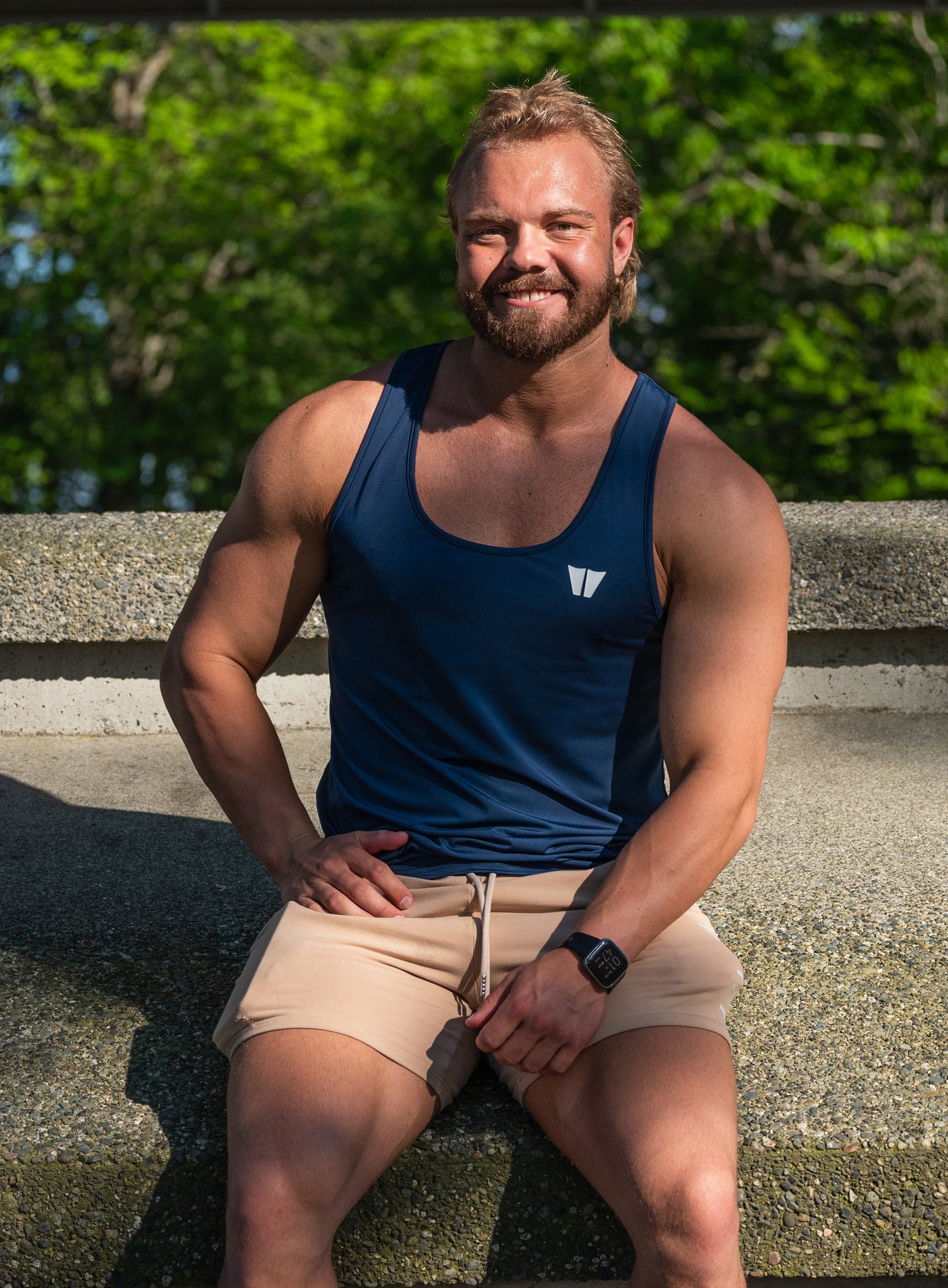 Our Founder
Our founder, A.J maher on Instagram. Battles Cystic Fibrosis, Diabetes and Heart failure. He was given a life expectancy of 35, and had to write out his will when he was only 16.
Although his doctors advised against it, fearing his lungs wouldn't be able to handle it. AJ began training at the age of 13, and became a certified personal trainer at 17.
He played Football up to the Canadian Junior level.
" Without fitness, I wouldn't be alive today. Choosing to take my life into my own hands, and challenging myself to compete - saved my life. I learned early on that my actions on conquering my health problems was the only thing I was given control of. Everything I wanted my life to be would have to be BUILT."
He hopes his story inspires others to challenge they're circumstances and push towards what they want in life. 
He approaches the fitness industry the same way with a relentless mentally. Putting in the work everyday, pushing excuses to the side, and perfecting every single detail.
We want to hear your story! Tell us about your journey, and the obstacles you've overcome, and receive $20 off your next Builtwear purchase!
Share your story